Close to the world heritage listed Shimogamo Shrine and Kamo-river,
SANARI is located in Shimogamo, a residential area that retains many traditional houses.
The two machiya style Japanese houses stand side-by-side in a quiet alley.
A teahouse lies between the two buildings.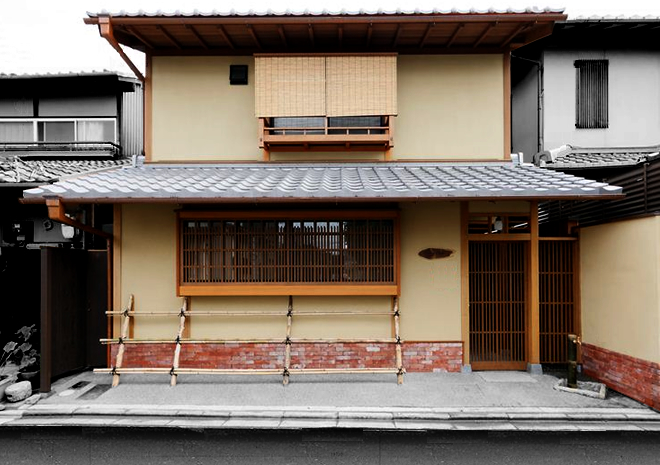 Constructed from cypress, pine and chestnut timbers
YANAGI (Willow) and KAKI (Persimmon) are warm and inviting living spaces.
Kitchen, dining and bathing room are on the first floor.
Tatami room, the traditional Japanese bedroom , and toilet are Located on the second floor.
< click photos to enlarge >

※ Photos are of "YANAGI "
●Alley
A small alley colored by Momiji Japanese Maple leaves and cedar wall ushers you towards the houses.

●Dining
Original wooden kitchen with teak heating floor.

●Kitchen Amenity
Cooking and dining utensils are equipped.

●Bath Room
The Natural aroma of the cypress bath is enhanced by beams of natural light.

●Stairs
Thoughtfully designed staircase with wide steps.

●Japanese Room
Enjoy the authentic traditional bedding of FUTON.

●Wash-basin
Featuring a ceramic bowl recessed into a wooden bench-top. Feel the warmth of handmade carpentry.

●2nd Floor
High ceilings build a sense of openness.

●Toilet
Sanitary and latest toilet facility.

※ "YANAGI" and "KAKI" have similar floor plans.
Copyright © 2017 SANARI. All Rights Reserved.